Fertility rate in South Cotabato shows remarkable decrease, this was announced by the Provincial Population Office during the Monday Flag Ceremony Program held earlier.
Provincial Population Office Officer-in-Charge, Melanie Chiva said, there was a decline in the fertility rate within the SOCCSKSARGEN Region, including the province of South Cotabato.
Based on the survey conducted by the National Demographic Health Survey in 2022, the fertility rate, which was recorded at 3.4% in 2017, has now decreased to 2.5% as of 2022. This achievement can be attributed to the dedication of the Provincial Population Office, working hand in hand with program partners across all municipalities and barangays within the province.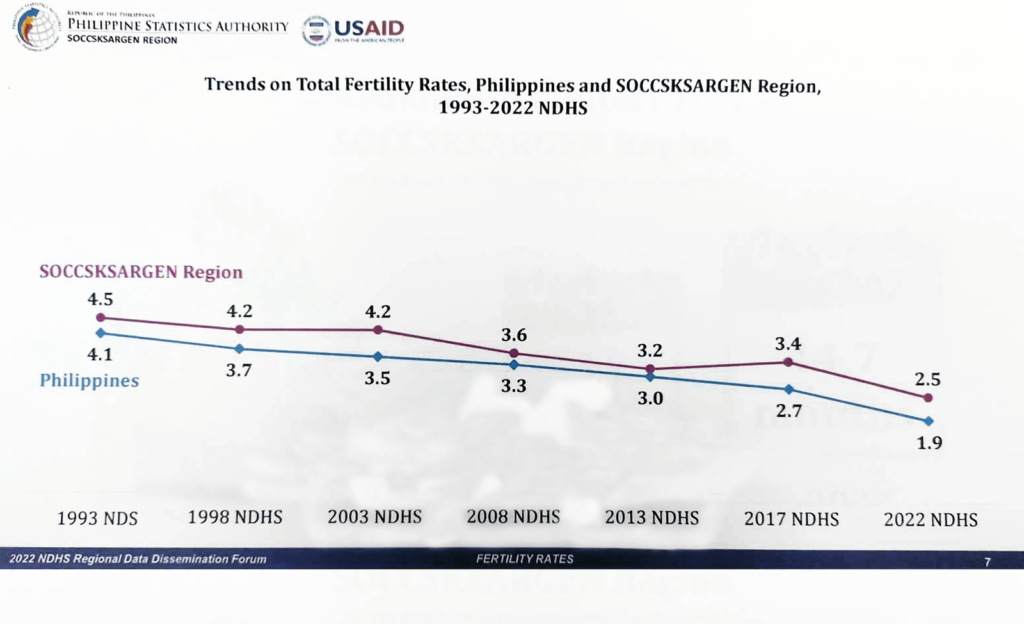 Despite the challenges in the implementation of the Family Planning Program, which is seldom embraced by men. The relentless effort to disseminate information and the strengthening of the Provincial Population Office family planning initiatives are significant contributions to lowering the fertility rate in the province.
The Department of Health (DOH) together with the Commission on Population (POPCOM) launched this year's theme, "Usap Tayo sa Family Planning para protektado ang Pamilyang Pilipino.", a call to engage in discussions about family planning for the protection of Filipino families as part of the celebration of the Family Planning Month this August.